My debut novel, The Spider Truces,
published by Myriad Editions, was a Financial Times Book of the Year, shortlisted for the Writers' Guild of Great Britain Award, and longlisted for the Desmond Elliott Prize.
Connolly's magical coming-of-age novel is a fierce, humane and hazily poetic work.

It's a beautiful book about whether or not you can protect someone from the bad things in life. A very close-to-home novel that's poignantly written.
Lyrical, warm and moving, this impressive debut is reminiscent of Laurie Lee.
A beautiful debut about a son trying to break free from his father.
A very fine, funny and moving read.
The Spider Truces is one of those wonderful novels that captures within its pages something of the essence of life as lived.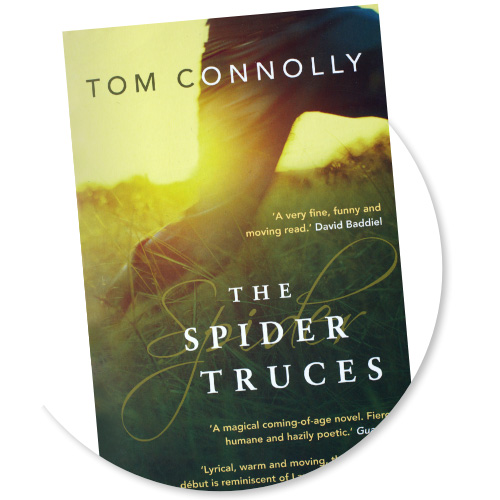 My second novel, Men Like Air, also published by Myriad, was selected for WH Smith's Fresh Talent.
An epic love letter to New York City, Men Like Air is bold, absorbing and very funny. Tom Connolly has a quiet brilliance.
Connolly was a film director and his eye for detail and precision shows at every turn of the page.
Men Like Air is not only thought-provoking and moving but also extremely funny. It's guaranteed to make you laugh out loud.
Connolly's writing makes this story unforgettable. The ultimate love letter to New York, it captivated me unlike any other book this year and should not be missed.
The writing is beautiful, witty, and sharp. Connolly orchestrates the relationships in the most assured manner. It's funny, upsetting, and very true to life. A contender for book of the year.
Funny and refreshingly complex.
There are wonderful turns of phrase that capture the feel of the city and the nuances of everyday life, at which Tom Connolly excels.